Kingman is a city located in Mohave County in Northwestern Arizona. An affordable community, located in the midst of breathtaking natural beauty with the sunbelt lifestyle. Kingman's elevation, at 3,336 ft., provides an ideal southwestern climate -- neither too hot or too cold! Our dry climate is pollen-free, to add to its healthy attributes.
With a strong work force, a growing retirement community, and strong, close-knit, family atmosphere, Kingman is truly a vibrant, growing city. Kingman prides itself on its place in both historical and modern America. And it is located right in the heart of the southwest!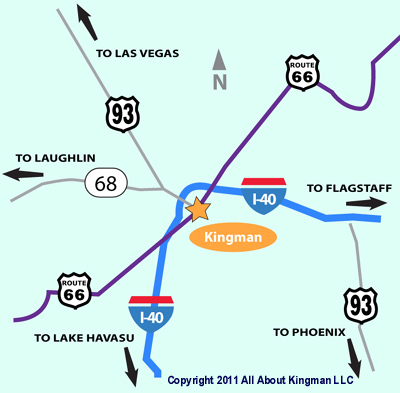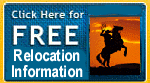 There are many new subdivisions in the Kingman area, in all price ranges that appeal to everyone. We have also listed some areas that are near Kingman that we thought you might enjoy looking at.